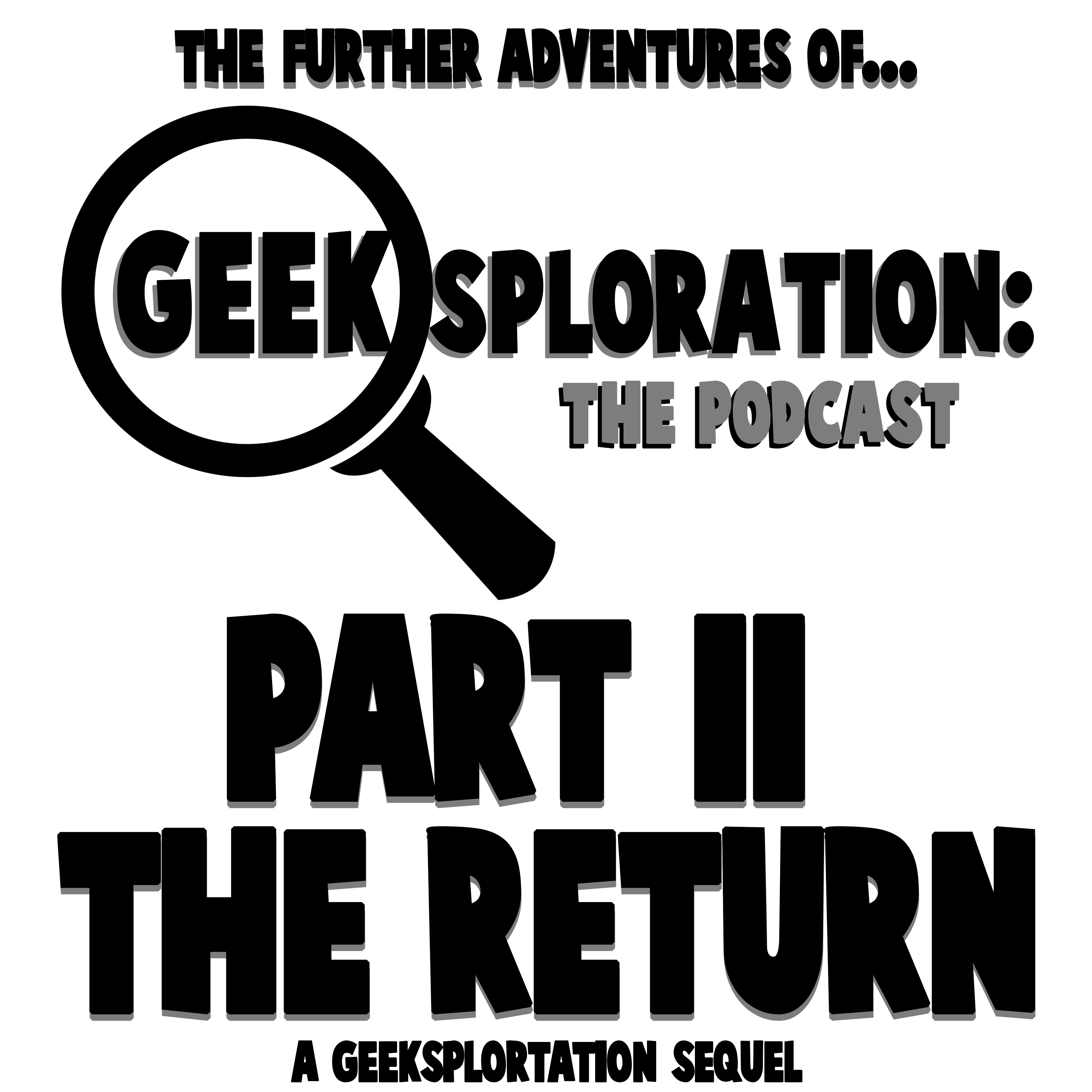 Happy Anniversary!!!
That's right, the boys are celebrating their first full year bringing you geeky podcasty goodness! And what better way to celebrate the return than a super-sized sequel episode!!!! What sequels are great? What sequels stink? What sequels are not as great as you think? Ever wondered who Ben's real father is? Just how did Jon come back from the dead, anyway...?
Come on by, get some of that same flavor you love, with maybe a couple surprises along the way.
You can find more information about the show at GeeksplorationPodcast.com
Contact us on social media: Facebook Geeksploration: The Podcast page/ Instagram @GeeksplorationPodcast / Twitter @GeeksplorePod
Check out the cool swag at shop.GeeksplorationThePodcast.com
Theme song is "Cruisin' for Goblins" by Kevin MacLeod (incompetech.com)
Licensed under Creative Commons: By Attribution 3.0 License