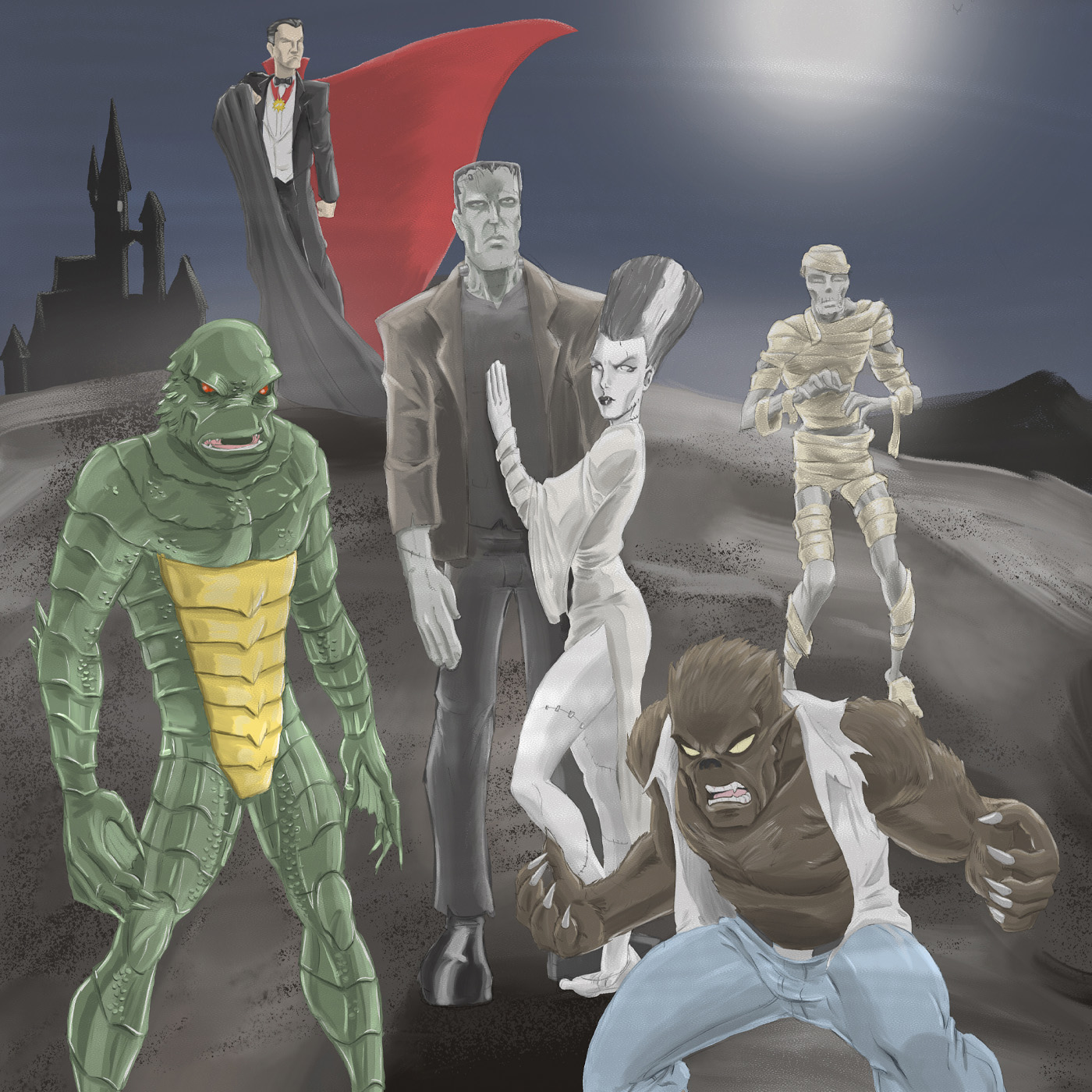 When you think of movie monsters, what comes to mind? Freddy? Jason? Rob Schneider?
Shame on you!!!
Check out the close of the Halloween season with one more creeptastic spooktacular!!! This time around, the boys are talking all about those icons of horror film, the Universal Monsters! Whether you've seen them or not, you know them. Boris Karloff, Bela Lugosi, Lon Chaney Jr and their take on Frankenstein, Dracula, Mummy, Wolf Man, and more! 
What are the favorites? What don't stand the test of time? What other films were made to carry on the legacy of these horror classic?
Grab your fangs, neck bolts, and toilet paper, and come enjoy one more Halloween celebration before you have to surrender to the fat man and his presents...
You can find more information about the show at GeeksplorationPodcast.com
Contact us on social media: Facebook Geeksploration: The Podcast page/ Instagram @GeeksplorationPodcast / Twitter @GeeksplorePod
Check out the cool swag at shop.GeeksplorationThePodcast.com
Theme song is "Cruisin' for Goblins" by Kevin MacLeod (incompetech.com)
Licensed under Creative Commons: By Attribution 3.0 License