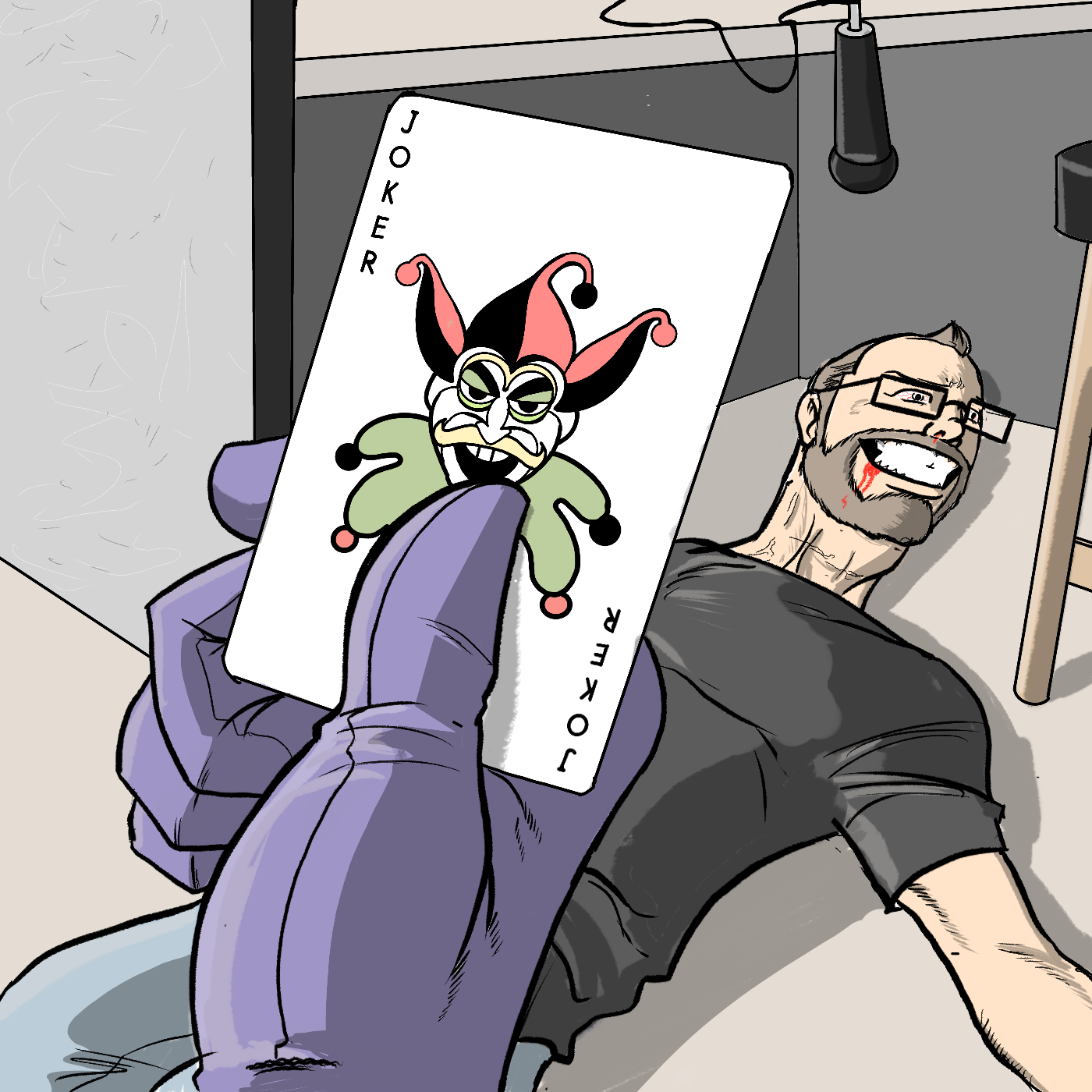 Thanks for joining us once again, Geeksploronauts!
This week, the boys are delving back into the depths of comic book geekdom with one of comics most celebrated stories featuring the Clown Prince of Crime himself: The Joker. 
Join in on the gushing about the masterful storytelling, both with Alan Moore's superlative  wordsmithing, or Brian Bolland's unparalleled artistic strokes. What does this story mean, beyond a bloody good romp? What character's genitalia shows up? And what's up with that ending? 
Sit back, relax, tune in. And don't forget to comment with your theories after the show!
This week's promo is for Cheers to Parenting. It is a laid back place to get some practical parenting advise from a couple that knows good whiskey when they smell it. Give them a listen.
Geeksploration: the Podcast is a proud member of The Geekly Grind family. They are a collective of geek-minded folks covering gaming, comics, movies, and more. Go check out the other great stuff they have going on!
You can find more information about the show at GeeksplorationPodcast.com
Contact us on social media: Facebook Geeksploration: The Podcast page/ Instagram @GeeksplorationPodcast / Twitter @GeeksplorePod,
You can also call 916-ORC-TURD to have your questions answered, or statements responded to.
Check out the cool swag at shop.GeeksplorationPodcast.com
Theme song is "Cruisin' for Goblins" by Kevin MacLeod (incompetech.com)
Licensed under Creative Commons: By Attribution 3.0 License