It has been a bit, but we are back with another Creator's Corner and this one is a doozy! We got the chance to chat with Kevin Cole, developer of video games, podcaster extraordinaire, and the twisted mind behind the new TTRPG Space Kings! What makes this 21st century Renaissance man tick? You'll have to listen to find out!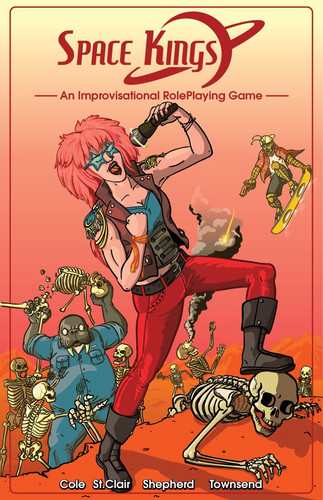 Kevin's varied and multitudinous contact info
Twitter for the man himself: @RealKevinCole
Get Space Kings: SpaceKings.Space
Get a physical copy of Space Kings: Book.SpaceKings.Space
Twitter for Super Try Studios: @SuperTryStudios
Check out Kevin's games: https://supertry.itch.io/
Listen to Pretend Friends
Twitter for Pretend Friends: @Pretend_Friends
Listen to Goosebuds
Twitter for Goosebuds: @GoosbudsPod
Kevin's Patreon: GiveKevinMoney.com
You can find more information about the show at GeeksplorationPodcast.com
Contact us on social media: Facebook Geeksploration: The Podcast page/ Instagram @GeeksplorationPodcast / Twitter @GeeksplorePod or you can join us on Discord
You can also call 916-ORC-TURD to have your questions answered, or statements responded to.
Check out the cool swag at shop.GeeksplorationPodcast.com
Into music is "Fanfare-Rondeau" by Jean-Joseph Mouret
Licensed under Creative Commons: By Attribution 3.0 License